Work context of A Human Resources Head of department
Action Against Hunger began operations in Nigeria in 2010 in response to the high rate of chronic malnutrition in Northern Nigeria, focusing on integrated programming. In 2011, we expanded our work to begin implementing nutrition development projects in Jigawa and in Yobe. Following the crises in Northeast Nigeria, we further expanded our operations to address the Nutrition, Health, Food security and livelihoods, WASH, and shelter needs of conflict-affected communities. In the year 2018 alone, our work in Nigeria reached approximately 3.5 million people. We are operational in 11 Local Government Areas of Borno, 12 in Yobe and 3 in Jigawa.
Action Against Hunger Nigeria programme is supported by DFID, ECHO, GAC, OFDA, SDC, UNICEF, EU, USAID, AFD, French Ministry of Foreign affairs, SIDA and UNOCHA NHF. The total budget amounted to approximately 54 million USD in 2018. The country team comprises of over 600 staff. Other than the coordination office in Abuja, there are three state offices in Damaturu, Maiduguri and Dutse and four sub bases including Monguno, Potiskum, Bade and Damasak.
As HR Head of department, you will have over 40 HR team members spread over 5 bases (Abuja, Dutse, Damaturu, Maiduguri, Monguno): 12 grants to manage including some very large ones
Living conditions in Abuja are good with various facilities and amenities. All expatriate staff are accommodated in the Action Against Hunger guest house. The overall security situation is fine, although walking is allowed during daytime in town only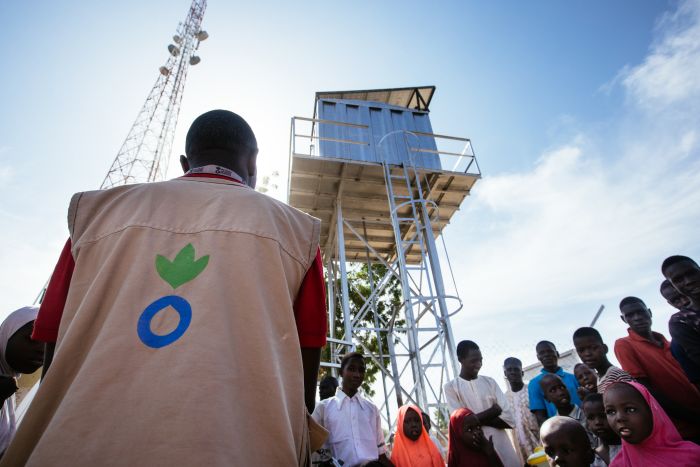 Responsibilities
Under the supervision of the DCD support, the HR Head of department will be responsible for developing and implementing the country HR policy, applying best HR practices and monitoring program activity to anticipate future HR needs while managing a large country team. You will also contributes to the definition of the mission strategy and provide a clear strategy for the HR department and direction.  More precisely, you will be in charge of:
Ensuring that the mission implements comprehensive HR policies and procedures, and remains compliant with local labor laws.
Ensuring HR administration is accurately maintained as per ACF and local government regulations
Identifying and monitors staff training, development and learning needs
Acting as business HR partner to the Project Managers and other key stakeholders in the mission
Revising the HR manual, all policies and procedures as per ACF-France social model (cf HR referent visit report 022019)
Launching a salary revision and update of the classification grid as per ACF-Fr standards
Implementing the learning and development strategy
Following up on staff care recommendations
Requested profile
You hold a master's degree in relevant field with minimum 5 years of overall experience with 1 year at senior management role in development sector OR Bachelor's degree in relevant field with minimum 8 years overall experience with 3 years at senior management role in development sector;
You have experience in developing and implementing HR policies and procedures in a consistent manner.
You are able to strategize and provide strong leadership to the HR team, work cooperatively with subordinates, colleagues and supervisory staff at all levels.
Diplomatic, you are well-recognized to mediate conflict in stressful conditions.
Experience with ECHO, USAID FFP, OFDA, EU, DFID grants is an added value
English speaking and writing is mandatory.
Specific conditions / Salary
Monthly gross salary: from €2450 to €2800 upon experience.
Per diem and living allowance: 210€ + 329€ (cf eurocost) net, field paid.
+150€ context allowance
+ 16% of monthly gross salary as reimbursement of retirement insurance for non-French citizen.
+ Child allowance, l
Transportation and accommodation:
Coverage of transportation costs to and in the mission.
Individual room in guesthouse covered (préciser si logement individuel)
Medical coverage: 100% coverage of medical expenses + repatriation insurance.
Leaves and RnR:
25 days of paid leaves per year.
+ 20 RnR per year.
+ 215 € at each RnR period (averagely every 3 months – préciser si mission plus favorable).
Coverage of the transportation expenses to the RnR area of reference.
Training :
    Free and unlimited access to the certifying e-learning platform Crossknowledge ©.
    Technical trainings at HQ or regional level (averagely 1 per year).
    Intermission Workshop once a year.
    Opportunity of coaching (DP) or mentorship.
    Participation to external trainings costs upon eligibility of the request.
Manager word:
The Nigeria mission, given its size and large portfolio, is both an interesting and challenging mission even for seasoned HR professionals.