Work context of Emergency program coordinator
Action Against Hunger has been working in Liberia since 1991 with the purpose to respond to the needs of the most vulnerable people, at first during the emergencies and then in a more development setting, until the 2014 Ebola outbreak and the emergency it generated in the country. AAH interventions in Liberia aim at improving the nutrition security of the population, with particular focus on children under-five and pregnant and lactating women. AAH aims at doing so by implementing multi-sectorial programs, which encompass direct nutrition intervention and prevention activities to address the underlining causes of undernutrition, i.e. poor health, food insecurity, poor care practices, and poor access to water and sanitation. AAH also has an integrated advocacy strategy in the mission that cuts across all the sectors.
Action Against Hunger is recruiting an Emergency Program Coordinator for an anticipated COVID-19 response program in Liberia. The position will be based in the capital Monrovia with frequent travel to the program areas.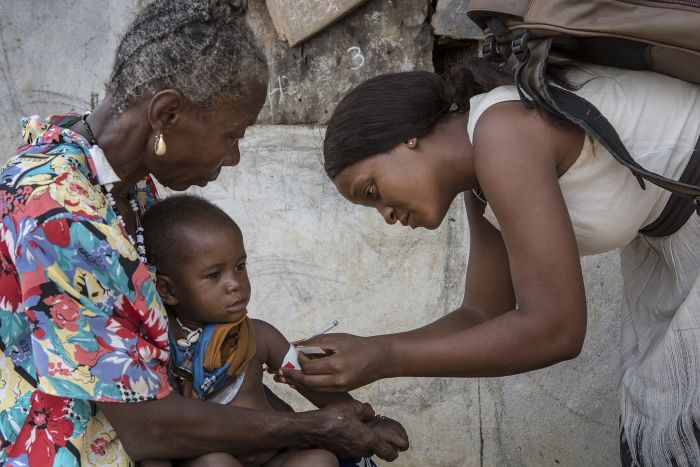 Responsibilities
The emergency program coordinator will be in charge of the overall program management, technical guidance and coordination with the Ministry of Health at various levels (National and counties).
The incumbent is expected to work closely with the different incident management pillars, the national task force and the county health authorities in the planning, implementing and monitoring of the emergency response.
The incumbent will work with the program national partners, the implementing healthcare providers, the different pillar teams to support the day-to-day delivery of the program activities.
The incumbent will ensure proper planning with the different partners and authorities for effective and efficient use of the program inputs.
The incumbent will be responsible for the program staff management, training and motivating in building a high performance team.
The incumbent will manage program reporting and the accountability of the program inputs, with standard monitoring, evaluation, accountability and learning according to AAH guidelines.
The incumbent will represent AAH in the COVID-19 emergency coordination forums, supporting the county health authorities in strengthening the response process and advocating gaps for timely address.
This position is contingent on funding.
Requested profile
You hold a Master's degree in Public Health or related field
You have more than 5 years professional experience in implementing health programs in a humanitarian or development context.
You have a minimum 3 year professional experience within a coordination or senior management team and an experience working  in an emergency humanitarian context
You have strong leadership, managerial and capacity building skills.
You are familiar with donor's regulation and policies
You have strong leadership and coordination skills and strong verbal, written and communication skills ; approachable, diplomatic, able to maintain confidentiality, able to work effectively in diverse, cross-cultural teams in a complex, multi-site work environment.
You are able to take initiatives, to do multi-tasking and prioritise
You have Excellent attention to detail, highly organized, rigorous, self-motivated, strong sense of responsibility, ability to work independently
If you have an experience working with/through local partners it would be considered as a plus
You are proficiency in MS Office
You have an experience in coaching and team building
Specific conditions / Salary
Remuneration and benefits : 
Monthly gross salary: from €2450 to €2800 upon experience.
Per diem and living allowance: 654€ (cf eurocost) net, field paid.
+ 16% of monthly gross salary as reimbursement of retirement insurance for non-French citizen.
+ Child allowance, limited to 5 children.
Transportation and accommodation: 
Coverage of transportation costs to and in the mission.
Individual room in guesthouse covered
Medical coverage:
100% coverage of medical expenses + repatriation insurance.
Leaves and RnR: 
25 days of paid leaves per year.
+ 20 RnR per year.
+ 215€ at each RnR period (every 12 weeks).
Coverage of the transportation expenses to the RnR area of reference.
Training :
Free and unlimited access to the certifying e-learning platform Crossknowledge ©.
Technical trainings at HQ or regional level (averagely 1 per year).
Intermission Workshop once a year.
Participation to external trainings costs upon eligibility of the request.
Apply Here:https://recrutement.actioncontrelafaim.org/en/apply/4822